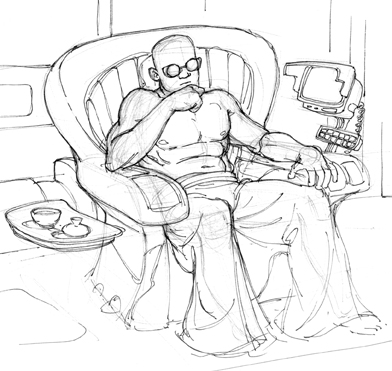 Let's see, what's to tell...


...I was born in Manhattan, I am the middle of three sons, and have lived in New York my whole life. Well, at least up to this point.

I attended the High School of Art and Design, and went on to the School of Visual Arts to study illustration.

I started penciling comic books first- working for Harris, DC, Marvel, and Dark Horse Comics- then went on to illustrate for Nickelodeon where I have been for the last 12 years.

My main visual influences are John Waterhouse, Arthur Rackham, Edmund Dulac, John Singer Sargent, Neil Adams, Carl Larsson, and Alphonse Mucha.

My favorite authors are CS Lewis, John Steinbeck, and Chaim Potok. I love any music with a witty lyric, a lot of crunch, and with a bit of the musician's soul. (Johnny Cash, Metallica, and B.B. King being among my favorites.)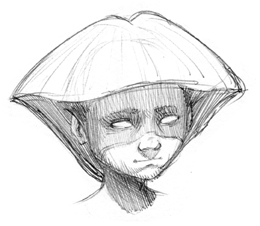 I am happily addicted to coffee, I am a compulsive chess player, I am jealous of birds, and I dream of being Zorro. But above all these things I hate cloves in my food.


I live in Westchester County, NY with my beautiful wife, my two beautiful kids, three guinea pigs, two hermit crabs, and a python named Bonecrusher.

Life is good.